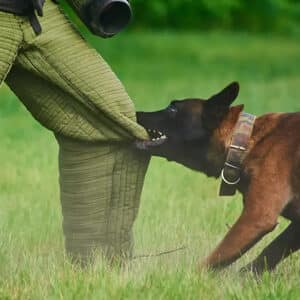 In Florida, the owner of a dog is "strictly liable" when their dog causes injury to a person. This means that there is no need to prove negligence and that a dog bite victim can bring a claim even though a dog owner was not previously aware of the aggressiveness of the dog.
If you were bit by a dog while on public land (a dog park, for example) or lawfully on private property, you likely have a claim against the owner of the dog. Florida provides few exceptions to the liability of a dog owner when his or her dog bites someone.
Dogs bite approximately 4.7 million each year in the United States alone. Dog parks can be especially dangerous places since you have no idea what other dogs may be there, how they were raised, or how the owners have trained these dogs. Small children seem to be at the biggest risk of a dog attack as an aggressive dog knows that a small child has no way to defend him or herself. The attorneys at McCulloch Law, P.A. have seen, firsthand, how devastating a vicious dog attack can be. Many victims of dog bites need reconstructive plastic surgery, stitches, therapy, counseling, and more.
Homeowners' insurance companies paid $675 million in dog bite and dog-related injury claims in 2018. Following a dog bite or attack, it is important to notify the local authorities/animal control and call the police. Make sure to ask for a copy of the animal control report. You'll also want to document the injury by taking photographs of the scene of the dog bite, your injuries and the dog that attacked you (only if you can safely do so); this evidence may be of great use in your case. If you've been bitten or attacked by a dog, seek the appropriate medical treatment to not only receive the necessary treatment, but also in order to document your injuries. The insurance company for the dog owner may reach out to you to take a statement or offer you money to drop the case; in no event should you speak to any insurance company without an attorney. This is why it is important to call an attorney as soon as you can to make sure your rights are protected.
Why Hire A Dog Bite Lawyer?
McCulloch Law, P.A. offers free consultations to people who have been bitten or attacked by a vicious dog. Our attorneys can come to you for your consultation at your home, the hospital, or anywhere that is convenient for you. Additionally, we will take your injury case on a contingency fee basis, meaning that you'll never owe us money for legal fees unless you win your case.
If you've been bitten or attacked by a dog, the medical bills and lost wages can start to pile up, causing stress on you. Let the experienced attorneys at McCulloch Law, P.A. take the burden off of you and start working to make you whole again.
The attorneys at McCulloch Law, P.A. have experience handling dog bite and dog attack cases in Tampa, St. Petersburg, Clearwater, Brandon, Riverview, and most surrounding areas of the Greater Tampa Bay Area. We are licensed to practice law throughout the entire State of Florida.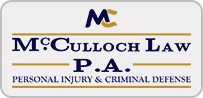 Call A Law Firm That Cares, 24-7 For A Free Consultation - (813) 444-2817