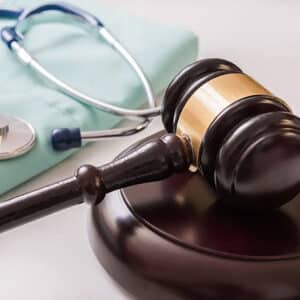 In the United States, we trust our doctors and medical personnel to take care of us in our times of greatest need. Whether it is an ambulance ride following an automobile accident, an emergency surgery, an elective cosmetic surgery, or a routine check-up, doctors are expected to use their best judgment and the skills they have gained through years of schooling and practice to treat our medical ailments and care for us and our loved ones.
Unfortunately, in the course of this medical treatment, sometimes doctors make mistakes or outright fail in their duty to care for us. You may have heard of doctors amputating the wrong foot of a patient or leaving medical instrumentation inside a surgery patient. When this kind of negligence happens, it is called medical malpractice. Victims of medical malpractice in Florida have a right to be compensated.
Although many people think that medical malpractice is rare, statistics show that surgical error deaths are the third-leading cause of death in the United States and at least 250,000 people each year die due to medical errors. Medical malpractice claims include, but are not limited to, errors during surgery, delivering babies, diagnosing cancer, and treating common medical ailments. The largest recorded payout for a medical malpractice claim happened in Florida, when a man who suffered a misdiagnosis of stroke symptoms was awarded $216.7 million in compensation by a jury. While it is hard for a patient or victim of medical negligence to know whether or not the doctor used reasonable care in his or her medical treatment, the attorneys at McCulloch Law, P.A. can investigate your malpractice claim and determine what the doctor could have done or didn't do that would have changed the medical outcome. Medical malpractice can result in serious lifelong medical complications and even death.
Why Hire A Medical Malpractice Lawyer?
McCulloch Law, P.A. offers free consultations to victims of medical malpractice and their families. Our attorneys can come to you for your consultation at your home, the hospital, or anywhere that is convenient for you. Additionally, we will take your medical malpractice case on a contingency fee basis, meaning that you'll never owe us money for legal fees unless you win your case.
If you or someone you love has been the victim of a doctor's negligence, you know all too well how heartbreaking and lifechanging the outcome can be. Let the experienced attorneys at McCulloch Law, P.A. take the burden off of you and start working to get you fairly compensated.
The attorneys at McCulloch Law, P.A. have experience handling medical malpractice cases in Tampa, St. Petersburg, Clearwater, Brandon, Riverview, and most surrounding areas of the Greater Tampa Bay Area. We are licensed to practice law throughout the entire State of Florida.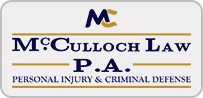 Call A Law Firm That Cares, 24-7 For A Free Consultation - (813) 444-2817