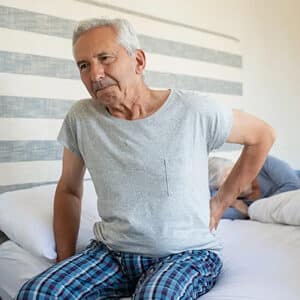 If you've been injured, whether in an automobile accident or an incident due to someone else's fault, Florida law provides that you have legal rights and are entitled to be fully compensated for your injury.
It is important that you consult with an attorney as soon as possible after your injury to make sure your rights are protected, and you do not do anything that might jeopardize your case. The attorneys at McCulloch Law, P.A. stand ready to fight for you if you've been injured in a motor vehicle accident, slip and fall, trip and fall, dog bite, or any other incident in which were you were injured due to another's negligence.
Directly following an injury, you may be contacted by an insurance company. It is important to remember that the insurance company has no duty to look out for your best interests. If you want someone in your corner that has a legal obligation to act in your best interests, you should hire an attorney to deal with the insurance company. When you hire McCulloch Law, P.A., our attorneys work diligently to maximize your settlement money and ensure the best outcome for your case.
Why Hire A Personal Injury Attorney?
McCulloch Law, P.A. offers free consultations to anyone who has been hurt through no fault of their own. Our attorneys can come to you for your consultation at your home, the hospital, or anywhere that is convenient for you. Additionally, we will take your injury case on a contingency fee basis, meaning that you'll never owe us money for legal fees unless you win your case.
If you've been injured, the medical bills and lost wages can start to pile up, causing stress on you. Let the experienced attorneys at McCulloch Law, P.A. take the burden off of you and start working to make you whole again.
The attorneys at McCulloch Law, P.A. have experience handling personal injury and auto accident cases in Tampa, St. Petersburg, Clearwater, Brandon, Riverview, and most surrounding areas of the Greater Tampa Bay Area. We are licensed to practice law throughout the entire State of Florida.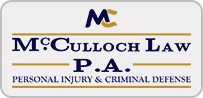 Call A Law Firm That Cares, 24-7 For A Free Consultation - (813) 444-2817