The Lawyer You Need To Call In Tampa, FL After A Trucking Accident
McCulloch Law, P.A. was built by Tampa native, Drew McCulloch. He has been a personal injury and criminal defense attorney since 2010. McCulloch Law, P.A. offers consultations to begin alleviating your post-accident stress.
How Common Are Trucking Accidents in Tampa, FL?
Florida has seen a steady increase in collisions involving large trucks. The state currently ranks third in the country for truck accident fatalities. Because of its central location and commerce, Tampa is prone to accidents. As the population continues to grow, the number of accidents does, too.
These accidents are almost always due to driver error; however, there are exceptions. The most common causes of trucking accidents are:
Speeding.
Traffic flow interruption.
Distracted driving.
Fatigued driving.
Weather conditions.
Road construction.
Cargo overload.
Vehicle malfunctions.
Prescription Drug Use.
Why Do You Need A Truck Accident Attorney?
When a trucking accident occurs, those in a passenger vehicle are most affected. Unfortunately, accidents involving trucks are oftentimes more complicated than those involving two regular-sized vehicles. Because of the size and weight of commercial trucks, injuries are typically more serious and so are the damages to the driver's vehicle.
Additionally, trucking accidents require dealing with multiple insured parties. For example, the truck driver, their employer, and the truck leasing company can all be insured. On top of the arduous insurance process, trucking accidents involve investigation into the following:
Driver regulations
Logs
Vehicle maintenance
Details about the truck & load
Witnesses
A truck accident settlement lawyer helps you navigate the process so that you will be properly compensated and can focus on your recovery. A lawyer will ensure that all of the intricacies that could affect your claim are handled and seek out the necessary information on your behalf.
When Do You Need To Make A Claim After A Truck Accident Injury?
In Florida, the law states that you are to be compensated by the at-fault driver for any injuries and vehicle damage; however, you have only 14 days after an accident to pursue medical care to avoid waiving certain insurance benefits.
Furthermore, there is pertinent trucking data that is only held by the companies for specific periods. This information could be extremely important concerning your claim and possible compensation. The longer you wait after an accident, the more likely that data will be inaccessible.
Reaching out to a truck accident injury compensation lawyer as soon as possible is essential so that they can begin collecting information from the truckers, trucking companies, witnesses, and vehicle logs.
What Type Of Compensation Could I Expect After A Truck Crash?
Compensation after a trucking accident will depend upon…
The severity of your injuries;
The required medical care;
Any necessary future medical care;
Lost wages due to the accident;
The length of time you missed work;
The long-term implication of the injuries regarding work;
Life-altering consequences of the accident.
It is important to note that Florida is a comparative negligence state which means that fault can be legally shared. In other words, you can still seek damages even when you are partially responsible for the accident.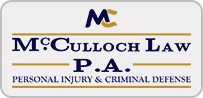 Call A Law Firm That Cares, 24-7 For A Free Consultation - (813) 444-2817