Trusted And Skilled Legal Representation In the Greater Tampa Bay Area
When dealing with legal matters, it is important to ensure your protection throughout the process. The complexities within our legal system are difficult for many people to understand, and without the knowledge of an attorney at your disposal, it is easy to make mistakes that can cost you money, time, and even your freedom.
At McCulloch Law, P.A., we believe that every individual should have access to a strong legal advocate. With over 12 years of experience, McCulloch Law, P.A. is equipped to give you the legal counsel you need to move forward with your case with confidence and understanding.
When you've been injured or arrested, your life changes in an instant. Let the dedicated attorneys at McCulloch Law, P.A. guide you through the legal process and help get your life back on track as soon as possible.

Clients Are
Like Family
Personalized
Consultations

Relatable
Representation

Excellent
Client Reviews
Practice Areas
Our firm is experienced in a wide variety of injury and criminal areas. Our far-reaching expertise directly benefits each case we work with, as it gives us insight into the vast complexities of the legal system. Having a multidisciplinary approach to law enables our clients to have access to legal knowledge that is otherwise unavailable.
Personal Injury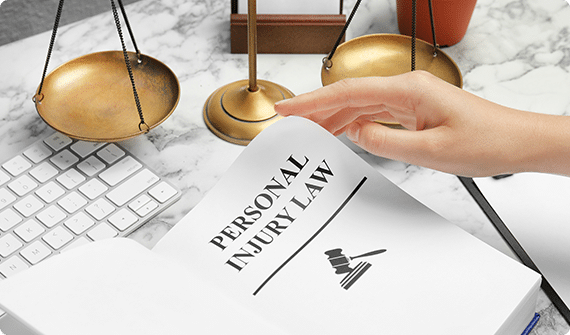 Being involved in an accident of any degree is incredibly stressful and taxing – especially if your injury was sustained at the hands of negligence or malicious intent. With the help of a personal injury lawyer at McCulloch Law, P.A., you will be able to focus on your recovery while we seek justice on your behalf.
Auto Accidents: Car accidents occur far too often. The insurance claims process is often long-winded and complicated, making it unclear if you will ever see the money to which you are entitled. An auto accident attorney from our firm will make certain that your claim is handled with strategy and competence.
Motorcycle Accidents: If you were the victim of a motorcycle crash, it is vital to obtain an accident lawyer to represent your case. This will ensure that you obtain complete coverage for every part of your claim so that you can focus on healing.
Trucking Accidents: Trucking accidents can cause devastating damage. Don't let your situation go un-represented, McCulloch Law, P.A. stands ready to serve your needs in whatever capacity necessary.
Bicycle Accidents: If you were injured on a bicycle, you deserve full and fair compensation for your losses. A member of our team will help you build a case that will award you the compensation you need to move forward.
Uber, Uber Eats, and Lyft Accidents: When you're involved in an Uber, Uber Eats, or Lyft accident, there are many factors to consider. At McCulloch Law, P.A., we understand what it takes to negotiate with the insurance providers that cover these mammoth corporations so that we can find you the compensation you deserve.
Slip and Fall: Many slip and fall accidents are preventable – as long as the property owner keeps their premises safe. If you suffered an injury from a slip and fall accident, our firm will stand with you to pursue your claim.
Premises Liability: If you have been injured on property belonging to a Business or other individual you may be entitled to compensation. Engage McCulloch Law, we have the knowledge and experience to evaluate your situation and determine whether you have a claim.
Dog Bites: Being bitten by a dog is traumatizing. When dog owners fail to properly control their pets, they should be held responsible for their actions. Our firm will do everything possible to ensure that you obtain the most favorable outcome available.
Medical Malpractice: Medical professionals have a duty to their patients to provide safe and effective care. If this responsibility is breached, our firm will make certain that you are able to recover the financial compensation you need to move forward.
Product Liability: If you were injured due to a defective or unsafe product, you may have a credible personal injury claim to pursue. Our team will look into the details of your case and help you determine the best course of action for your set of circumstances.
Client Testimonials
"Drew is extremely personable, persistent, resilient and reliable. I have never had to speak with no one but him directly at all hours, day or night on his personal cellphone. He has been handling a very unique high conflict family case for me. It's a highly unique case involving severe mental illness on my behalf. He has..."
– Haley
"Drew is very professional and acts intentionally. He provides realistic expectations and follows through on his responsibilities. Recently we hired Drew for a case dealing with both a state criminal defense case, as well as some issues with the Department of Health. Through Drew, I was..."
– Michael M
"While I was ignorant of the criminal process, Drew guided me thoroughly through the entire DUI process making sure that I was fully aware of all my options. He took all of my wishes into consideration as well. I am completely satisfied with the outcome and feel as if I came out of the process "on top"! Drew..."
– Angela
Criminal Defense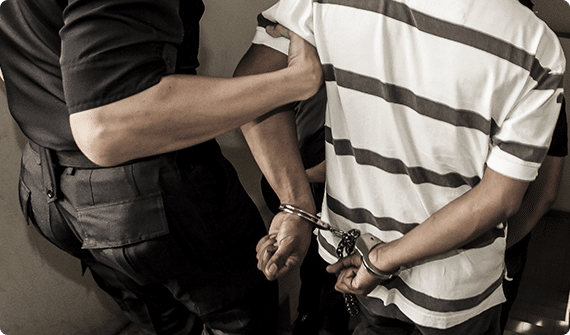 Being investigated or charged with a criminal offense can significantly alter your life. McCulloch Law, P.A. stands prepared to offer you the legal protection you are entitled to no matter what. Having a criminal defense lawyer by your side can greatly affect the proceedings and outcome of your case.
DUI: Being charged with a DUI in Florida is stressful. A DUI lawyer from McCulloch Law, P.A. will help you navigate and determine the best option to help you get your license back on track.
Misdemeanors: McCulloch Law, P.A. has helped countless clients through the criminal process by utilizing proven legal strategies. Should you choose our firm to manage your case, you can be confident that your future is in good hands.
Felonies: Felonies can change your life forever. Make sure you have the best legal defense available by hiring McCulloch Law, P.A. to represent your best interests.
Sealments/Expungements: Clearing your record can offer a plethora of new opportunities. Our firm will provide you with the tools necessary to make sound decisions regarding the sealment or expungement of your record.
Violations of Probation (VOPs): The restrictions of probation can be challenging for anyone to navigate. If you have been accused of violating your probation order, our firm will work to mitigate any of the negative consequences you might face.
Injunctions: Those who are accused of restraining order violations often face severe legal repercussions. By working with an injunction lawyer from McCulloch Law, P.A., you will have an expert on your side who is prepared to uphold your rights under the law.
How To Find Us?
Address: 238 East Davis Boulevard, Ste 202, Tampa, FL 33606
Phone: (813) 444-2817 Call Us 24 Hours A Day, 7 Days A Week
Office Hours:
Open: Monday - Friday (8am-5pm)
Closed: Saturday - Sunday
What Choosing McCulloch Law, P.A. Means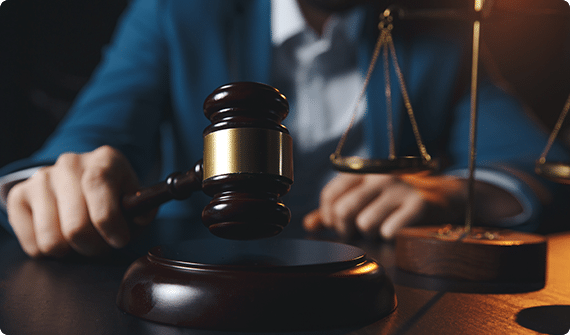 Finding legal counsel that suits your needs can be challenging. Our firm aims to make this process easier by offering clear and concise information about our approach and legal goals.
What Sets McCulloch Law, P.A. Apart
McCulloch Law, P.A. distinguishes itself by prioritizing client care and delivering consistent results. We understand that legal issues are often stressful and confusing. Therefore, we will work tirelessly to ensure that you have access to valuable insight throughout each step of your case.
Our commitment to excellence in service and professionalism in practice has proven to be an invaluable resource to clients across the greater Hillsborough County area time and again. For more information about McCulloch Law, P.A., please do not hesitate to contact our office at your convenience.